Share: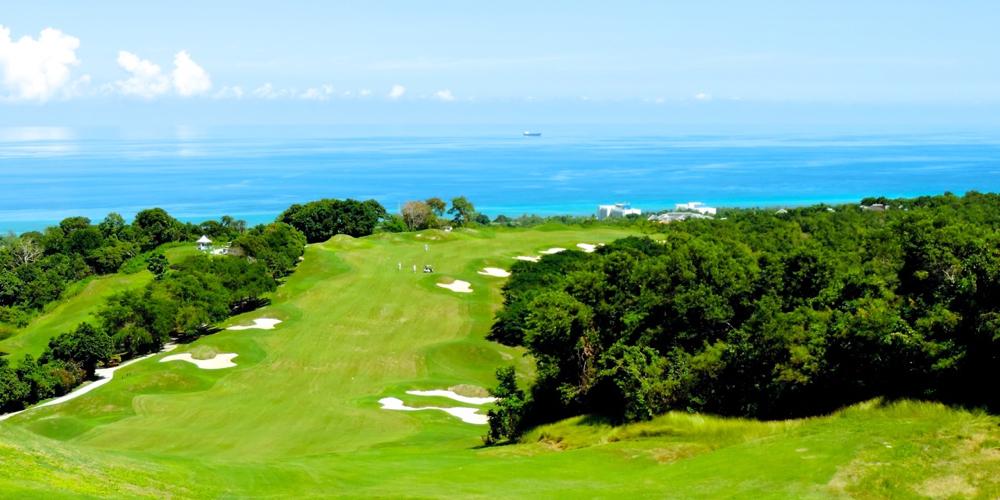 White Witch Golf Course Casts A Magical Jamaican Golf Spell
By Bob Fagan
The wicked Annie Palmer, no relation to Arnold, also known as the White Witch once supposedly owned this 18th Century sugar cane plantation and supposedly cast spell over the terrain that is now the White Witch Golf Course. The legend states that the diminutive lass was born in England to an English mother and Irish father and spent most of her life in Haiti and when her parents died of yellow fever, she was adopted by a nanny who taught her witchcraft and voodoo. A spoiled child, she moved to Jamaica and married John Palmer, owner of Rose Hall Plantation. Annie murdered Palmer along with two subsequent husbands and numerous male plantation love slaves, conducted human sacrifices especially of infants, and later was supposedly murdered herself by a slave named "Takoo" in bed. An investigation of the legend in 2007 by Benjamin Radford has concluded that the story was fictionalized, modeled on the title character in a famous Jamaican novel, "The White Witch of Rose Hall by Herbert de Lisser, published in 1929. An Annie Palmer unrelated to Rose Hall did exist, and by all accounts had no tendencies toward sadism or lechery. It is speculated that the name of Annie Palmer may have become confused with Rosa Palmer, the original mistress of Rose Hall who did have four husbands, but was said to be unwaveringly virtuous. Regardless, it all makes for a good story and if you are not on your game, the White Witch will certainly devour you!

Today imagine that on the same rugged jungle hillsides overlooking the Caribbean that a witch may have roamed, golfers playfully chase their shots over the White Witch Golf Course.

The Caribbean is visible from all but a few holes on the White Witch and though the course has no water frontage, it's a perfect example that one of the region's most spectacular golf courses doesn't need any to feature world-class views or stunning golfing excitement. As you turn into the driveway adjacent to the neighboring Cinnamon Hill Golf Course to the left and climb the hillside of the old Palmer Rose Hall Estate, your anticipation quickens with a climax at the clubhouse area that holds court over majestic views of a golf course that mostly tumbles away down below.

Looking around and viewing the tropical jungle from which the holes are cut, it impressed me what a mighty undertaking it must have been to even cut away 18 corridors for play, but course designers Robert Von Hagge, Rick Baril, and Mike Smelek managed to complete the task with the course opening in August, 2000 . Think of the teams bearing chainsaws and directing bulldozers and graders to this wild site. The result is indeed one seriously beautiful golf course punctuated by bold, bright bunkering with twisting ribbons of green fairways climbing and spilling over the unruly terrain.

From the driving range, you get a taste of the forthcoming adventure as you hit into a valley setting and are distracted by the Caribbean to your left. Be assured, the White Witch wastes no time getting started. The panoramic 550-yard first hole from its elevated tee is one of the more spectacular opening tee shots in the Caribbean if not the game. A narrow fairway guarded by deep bunkers on both sides and the distant Caribbean form the backdrop and then you climb the hazard-laden thoroughfare bending to the right until you reach the putting surface perched high on another plateau. Strong hitters may putt for an eagle, but others may just as easily find this opener a bit overwhelming if they are not properly warmed up.

At only 6,758 yards from the tips, the length is not prime challenge as evidenced by the"high difficulty" sloping/rating of 139/74.0 on only a par-71 frame. This is an attractive test for the experienced or accomplish player, but really a bit too much challenge for the new or novice golfer. Given the difficulty of the site and the cost to build, I cannot blame the designer Von Hagge or his associates. What they did do was craft an exceptionally artistic offering, complete with extensive mounding and modern stylized bunkering. Perhaps the highlight of the course are the quintet of par-threes - four of which will have you scurrying for your camera. Von Hagge also features some risk-reward options on all the par-fives. And one piece of advice, the course can be a challenge with no wind, but when the wind blows, watch out. I'd advise you to play a tee up from where you normally do. During my most recent visit, I did and it made great sense.

In many ways, the first hole typifies much of White Witch - elevated tees, uphill approach shots, imposing bunkering, wild terrain surrounded by jungle, and large, undulating putting surfaces. This expansive 600-acre really qualifies as a mountain course if there ever was one. This is really apparent as you try to read putts as you face many optical illusions as is common on such layouts. As a design, White Witch is not perfect. Actually it is quite a penal course with quite a few forced carries. While the shaping features mounding to bring balls back into play on some holes, in many places balls will repel away and bound into the thick jungle forever lost - a severe penalty for the slightest of missed hits off the tee.

The game is quickly on as the 189-yard par from an elevated tee over a pond follows that dramatic first hole and then you head downhill toward the Sea with a striking par-four full of bunkers. Similarly the back nine also begins with a sweeping dogleg left 621-yard par-five where if you hit a draw into the speed slot, long hitters may reach in two big blows. A panoramic par-three, the shortest on the course follows. Its infinity edged green seems to drop right off into the skyline and the Caribbean in the distance. The shortest par-four on the course follows as you reverse direction and climb back uphill. It can be an excellent birdie opportunity provided you hit the proper tier on the putting surface.

Experienced traveling golfers realize that the conditioning of the golf courses abroad and particularly in the Caribbean can vary and may often be rough around the edges, but when I first visited White Witch, the conditioning was excellent, Candidlly, during my last visit in the last quarter of 2014, the conditioning particularly of the putting surfaces had fallen into a state of disrepair. While I am more apt to be tolerant of spotty conditioning of the tees or fairways (which had many bare spots despite rain) because you can tee it up, I feel that poor green conditions really sully the golf experience. This was also the case for the adjoining Cinnamon Hill Golf Course and the conditioning was not consistent with a golf course charging in the mid to high $100 USD. The putting surfaces had patches of bumpy bare sand and were very inconsistent in speed with little grass and thick grainy growth in other areas - typical of a course charging $100 or more less per round. If you expect average to good conditions for your green fee investment, I suggest you carefully research conditions prior to booking your tee time at the White Witch as course conditions could change. No soap or paper towels and less than clean appealing conditions in the locker/restrooms were likewise indications of neglect. Left as is without improvement, sadly the golf course cannot sustain its reputation as a premier destination.

I count the three par-threes on the back nine at the White Witch as spectacular. Though they all range closely between 160 and 164 yards from the tips, they feature very different looks.

Back to the many other positives of the White Witch, overall on average the caddies were among the best I have experienced during the past few years. Most of us will need their friendly, knowledgeable support because the White Witch is full of local knowledge whether for putting or clubbing. And there are few better places than the clubhouse veranda to sip an after-round beverage and savor the view!

There is no doubt that the White Witch is one of most dramatic and exciting visual golf experiences you will enjoy, and I have an affinity for much of it. For whatever reasons, there is also room for improvement perhaps making it a world-class destination golf course that it should be. Regardless, the White Witch as a golf challenge is as beguiling and full of the testy "White Witch" character for which it named - definitely worthy of your consideration.
Revised: 02/24/2019 - Article Viewed 10,486 Times - View Course Profile

About: Bob Fagan
---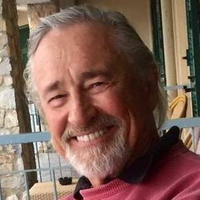 Bob Fagan features one of the most interesting backgrounds in travel and golf. Not only it is likely that Bob has played more American golf courses than any living person, he has been an accomplished player and instructor, holds a Ph.D. in Counseling, has been an innovative golf and life coach, PGA Section Executive Director, golf company executive, "Expert Golf Witness," and, of course, a highly acclaimed travel and golf writer.
---
More Articles by Bob Fagan